Request Service or a
Free Online Minnesota
Insurance Quote Below:




About Our Agency & Services
Map/Office Directions
Become an Agent
Read Our Privacy Statement
Get a FREE Insurance Quote
Return to Our Home Page


Questions?
We'd Love to
Hear From You.


E-mail Us:
info@millerhartwig
insurance.com
Miller Hartwig
Insurance Agency
P.O. Box 1177
Lakeville, MN 55044

Phone: 952-469-5502
Toll Free: 800-972-4292
Fax: 952-469-1881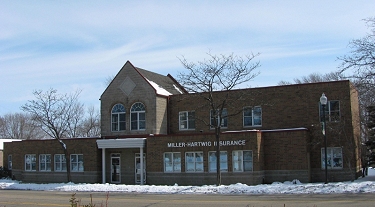 Call Us for Service or Sales!
Call us by phone and we will help you service your current insurance, or give you a quote today!



Policy Changes
Request a change to your current insurance online. Save time and phone calls.

Certificate of Insurance
Request a certificate of insurance online. We issue same day received.

Report a Claim
Find out how to report a claim, or get your carrier's claim phone #.

Our Carrier Web Site Links
Links to our insurance carrier websites so you can contact them or find out more about their company.

Coverage Questions
Answers to commonly asked questions concerning your insurance coverage's.

Our Phone Directory
Get your agent's phone number and email address so you can make contact.

Online Insurance Quotes
While you're visiting, be aware that at our quoting web site at www.insurance4mn.com, we can quote your insurance fast! We are also able to issue most policies the same day quoted.

So if you are visiting this web site after hours, or you cannot call us, visit our web site and get a quote!

We look forward to hearing from you.
Call us today!






Minnesota Insurance Carriers We Represent